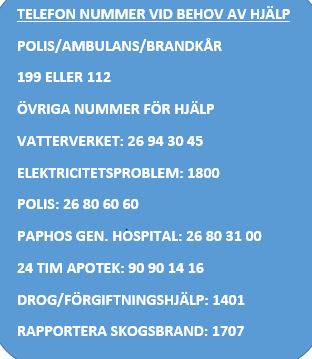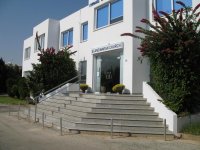 Skandinaviska kyrkan i Ayia Napas hemsida
Vädret Pafos
Välkommen till föreningen SviPs hemsida 
Obs! för att anpassa Hemsidans bild till din skärm, tryck Ctr +/-
Bilder i reportage etc kan förstoras genom att klicka på bilden
Bilagda dokuments öppnande i olika sidor, hanteras genom att klicka på aktuell fil och sedan välja läsa on-line eller spara, för att sedan öppna.
Under rubriken Hem finner du mer om föreningen bl a dess syfte och målsättning. 
Annonsörer
Cyprus Living and West Coast Property Sales and Rentals är auktoriserade fastighetsmäklare på Cypern med inriktning på den skandinaviska marknaden. Vi marknadsför, hyr ut och säljer bostäder på Cypern. Vi har specialiserat oss på begagnade fastigheter som har lagfart, Title Deeds, viktigt här på Cypern. Du kan tryggt köpa från oss. Vi sätter kunden i centrum och ger exempelvis alltid våra kunder fullt stöd och support under hela inflyttningsfasen. Besök gärna vår hemsida för kontakt och vidare information om vårt utbud mm.